Last week I participated in the 7 in 7 readathon. For the first time. My first readathon ever! It was fun.
For you who don't know, the 7 in 7 readathon is a readathon in which you try to read 7 books in 7 days. I write TRY because I tried. I really did. I experienced some reading fatigue around Friday because I got distracted on Wednesday and read about 30 pages or so. But I pushed through and I am really satisfied with my result.
I put up my TBR for this readathon in a previous post so you can chek it out there.
Here is what I ended up reading and how I liked it.
Empress of a Thousand Skies by Rhoda Belleza  – I got this book in a Fairy Loot box and their description of this was Arya Stark in space. NOPE. I mean, Arya Stark was never such a fail ninja like the main character of this book, Rhee, who apparently spent most of her life preparing to avenge the death of her family. And then she failed so miserably…. A typical teenage YA character but in space. I gave it three stars on Goodreads because I liked the side characters. The plot was predictable when you get to know all the characters and their positions in this universe. I did like the universe map at the beginning of the book.
Roar by Cora Carmack – this book was such a pleasant surprise. So entertaining, such a fun read. It is about Aurora, a royal without magic, who decides to find storm magic by joining a group of storm hunters. There is an arranged marriage plot in the beginning that read like a great STEREK fic (but it was F/M) and then later the banter between the main character and her love interest, and then between the entire hunter group. SO MUCH FUN. Can't wait for the sequel. Gave it 4 stars on Goodreads.
Given to the sea by Mindy McGinnis. I DID NOT LIKE this book. When I first read the synopsis I thought it was a romance novel and the cover of that book looks like a romance book cover. The book is about this girl whose name I can't remember who is supposed to dance her way into the sea to prevent it from drowning her town. Before she does that she has "to breed" (the expression used in the book, and used a lot) so that her daughter can do the same when she grows up. There are also two other nations who want to destroy the city because the sea levels are rising and they need more land. The writing is bad, the characters are bad, there is a love triangle, and apparently a sequel which I will not read. I gave it 2 stars on Goodreads because I didn't hate it. I didn't like it, but I didn't hate it.
Daughter of the Burning City by Amanda Foody. This book has and interesting premise and some very interesting characters. It is about Sorina who lives and works in a traveling carneval city. She runs the freak show with her illusions. She makes them up and creates them, there is a big tree like human, a two headed child, a girl without bones, a strong girl, a man who has sharp spike / nails growing out of his body instead of hair and so on… One day, someone starts killing her illusions. It's like a crime novel set in a fantastical carnival. There is also some political intrigue and a cute boy. It was an interesting read.
Flame in the Mist by Renee Ahdieh. To be honest I did not think I would like this book because I am having the worst and hardest time finishing her Wrath and the Dawn book. I'm listening to it on audiobook and am about to give up on it. But this one…. This is a loose Mulan retelling. And a freaking awesome one! I had a lot of fun reading this book. I admit it took a while to figure out who is who outside of our main characters. But the story follows Mariko who is attacked on her way to marry the emperor's son. She then decides to find out why the Black Clan attacked her convoy by joining them. Dresses up as a boy, talks back, invents some stuff, kinda falls in love… It was awesome!! Gave it four stars.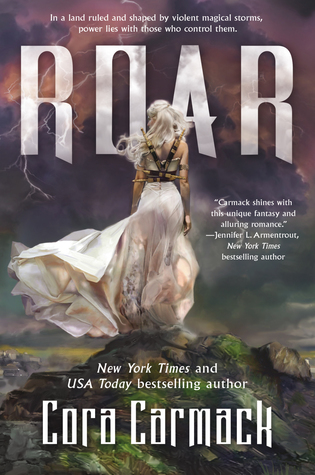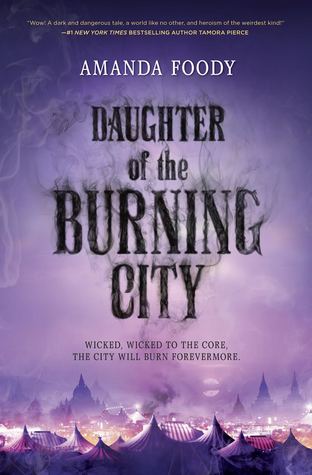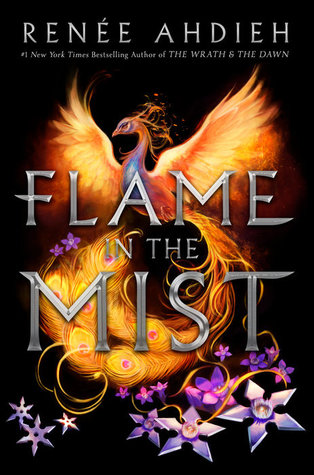 Also, I reached my Goodreads goal. I've read 52 books already!!! I've moved it to 65.