Here is my February wrap up. I've read 7 books this month. Two books were for my Memoir theme, two were for Book Riot's Read Harder challenge and the rest were not connected to any challenge.
For my Memoir theme I read Miranda Hart's Is it just me? and Kate Mulgrew's Born with Teeth. I rated both of them 3 stars on Goodreads. I liked Miranda's book a tiny bit better because I giggled while listening to the audiobook. Mulgrew's book got a bit repetitive with her love troubles. But it was very interesting to learn about her career before Star Trek. That was what I first saw her in and Captain Janeway is one of my favourites in the Star Trek universe.
For the Book Riot's Read Harder Challenge, my friend and I read Jenny Moyer's Flashfall and Damon Suede's Bad Idea. I gave them 2 stars on Goodreads because both made me angry and annoyed. Flashfall made me realize that I am soooo over dystopian literature. All the familiar tropes were there which made the plot predictable and I found the main character annoying and completely clueless. Which annoyed me even further. Suede's Bad Idea was even more annoying. I shall leave a link for my Goodreads review of the book. (https://www.goodreads.com/review/show/1918443847?book_show_action=false&from_review_page=1 )
The last three books are Leigh Bardugo's Crooked Kingdom, J. K. Rowling's Fantastic Beasts and Where to Find Them: The Original Screenplay and Bo Burnham's  Egghead: Or, You Can't Survive on Ideas Alone.
I love Leigh Bardugo's Six of Crows duology and I really enjoyed Crooked Kingdom. Wasn't a big fan of the ending and that was why I gave it 4 stars on Goodreads. A friend let me borrow her Valentines present and thus I've read Fantastic Beasts screenplay. I loved the illustrations. Gave it 3 stars on Goodreads. And the last book I read in the month of February was Bo Burnham's collection of humorous poetry. Also another illustrated book. It was so funny and entertaining. I spent a whole night taking pictures of the poems on my Kindle and sending them to my friends. Great book. Gave it 4 stars on Goodreads.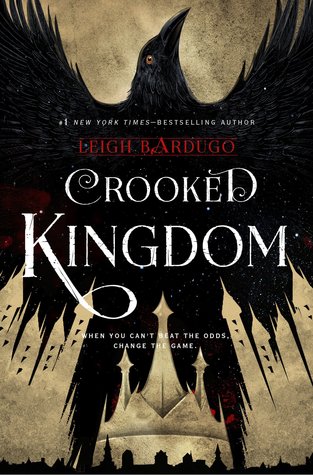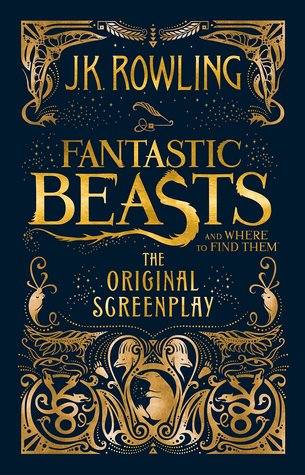 And that is it for my February wrap up. Feel free to comment down below if you've read any of these books or if you just want to say hi.