Hello, it is the middle of the year so it is time for the Mid Year Book Freak Out Tag. This is my first time participating in this tag and I'm so excited. So let's do it.
I've read 35 books so far which is amazing. It's been a good reading half of the year. Not June, but the rest of the months have been really good. June's wrap up is coming soon. It will be short. 2 books.
1. Best Book You've Read So Far in 2017?
I've rated three books 5 stars so far but my absolute favorite is Strange the Dreamer by Laini Taylor.  It is so good. Such beautiful writing. And Lazlo Strange is my favorite book character ever.
2. Best Sequel You've Read So Far in 2017?
I've read three or four sequels so far. My favorite is Crooked Kingdom by Leigh Bardugo. This is the sequel to Six of Crows and it continues right where the first one ended. I loved everything about it, the plot, the development of characters but… I did not like what happened to Mathias. SO STUPID!!!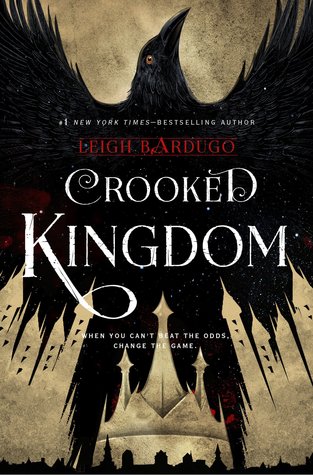 3. New Release You Haven't Read Yet, But Want To?
ACOWAR by Sarah J. Maas. The Conjuring of Light by V.E. Schwab.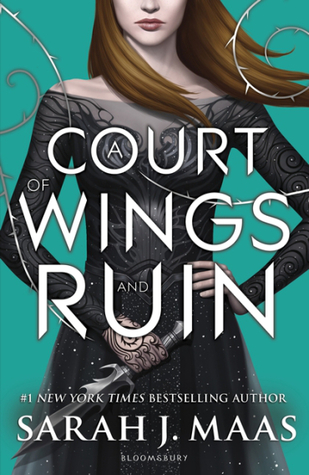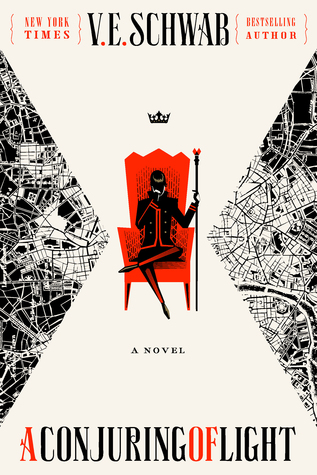 4. Most Anticipated Release For Second Half of 2017?
Artemis by Andy Weir.  The dude who wrote The Martian wrote another book that is set on the Moon. It's a heist story. With a female main character.
5. Biggest Disappointment?
Bad Idea by Damon Suede. I had so much fun reading his book Hot Head so I was so looking forward to this one. But it was so frustrating. The characters were weird, the plot, the writing… Ufff….
6. Biggest Surprise?
I will put two books here. The first one One Hundred Years of Solitude. I was very intimidated by this book and it was sometimes difficult to follow all the characters and the plot but in the end the book was very enjoyable. The second book would be Fantastic Beasts And Where To Find Them Screenplay. It was such a fun read and it definitely made the movie more interesting.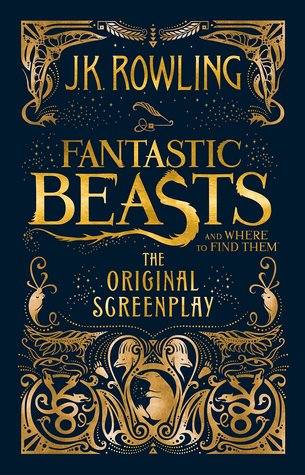 7. Favourite New Author?
Naomi Novik and Benjamin Alire Sáenz. I'm currently very much enjoying Novik's Temmaraire series. And Aristotle and Dante is one of the three books I gave five stars to this year. I can't wait to read more of his books.
8. Newest Fictional Crush?
Lazlo Strange.
9. Newest Favourite Character?
Will Lawrence and Temmaraire from Naomi Novik's book series. Those two are fantastic and amazing. A dude and his pet dragon (so to speak). It's much more than that. Their relationship is definitely one of my favorite things about this series.
10. Book That Made You Cry?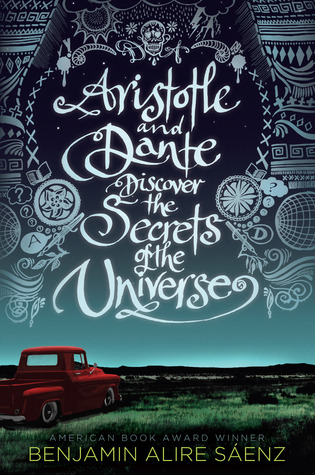 Aristotle and Dante. Man, the feels!!
11. Book That Made You Happy?
     This collection of poems is so funny and it filled me with joy.
12. Favourite Book To Movie Adaptation You Saw This Year?
Fantastic Beasts and Where to Find Them.
13. Favourite Review You've Written This Year?
This one for Bad Idea by Damon Suede.
https://www.goodreads.com/review/show/1918443847?book_show_action=false&from_review_page=1
14. Most Beautiful Book You Bought So Far This Year?
15. What Books Do You Need To Read By The End of The Year?
ACOWAR, A Conjuring of Light, Way of Kings…